Official Level Design Contests of 2004
From SRB2 Wiki
January
Then-current SRB2 version: v1.08
After the previous Single Player contest had featured only three entries, the OLDC reverted to only Match entries.
Match division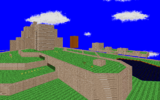 MAP01 – Deep Ruins Zone by BlazeHedgehog – 6.63
MAP02 – Nightside Rouge Zone by Digiku – 4.86
MAP03 – Stratosphere Tower Zone by Digiku – 6.86
MAP04 – Acid Ravine Zone by a441 – 6.29
MAP05 – Cloudscape Zone by Tets – 7.29
MAP06 – Tropical Paradise Zone by hotdog003 – 6.63
MAP07 – Mushroom Kingdom Zone by FuriousFox – 6.88
Links
February
Then-current SRB2 version: v1.08
This contest had only three entries, which was described as "quite pathetic" by Mystic, but the three submitted maps all scored above 5.
The following contest, March (later March/April) 2004, was announced to allow all gametypes. However, due to a lack of entries, the submission deadline was extended by a month (becoming a bi-monthly contest). Despite this, there was still a low turnout, and the OLDC was canceled afterwards.
Match division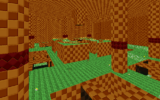 MAP01 – Sun Shrine Zone by Mystic – 5.43
MAP02 – Carved Barracks by foxUnit01 – 7.86
MAP03 – Abandoned Factory Zone by Tets – 6.71
Links
December
Then-current SRB2 version: v1.08
After the OLDC had been canceled earlier in the year due to a lack of entries, a441 restarted it in December with 23 entries. The names of the entrants were not revealed until the contest was over. Voting for Illustrion Zone was quite controversial, with votes spanning from 3 to 10. The highest and lowest rated map were produced by the same user. The latter, MI, was panned because it included Turrets and is frequently cited as an example for why enemies should not be included in multiplayer maps. Thunder Citadel Zone, which was designed with the current Match system in mind rather than the one that was used at that time, was added to the official Match rotation in v1.09.
Match division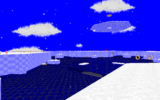 MAP01 – Florid Crater Zone by FuriousFox – 6.22
MAP02 – Sandy Beach Zone by Some guy – 7.10
MAP03 – Diamond Duel Zone by ST218 – 4.40
MAP04 – Wrecked Satellite Zone by Shadow Hog – 6.00
MAP05 – Meadow Conflict Zone by hotdog003 – 5.40
MAP06 – Floating Factory Zone by FireKid – 4.75
MAP07 – Sonichero's Palace Zone by Joe – 2.56
MAP08 – Fluff Fight Zone by SRB2-Playah – 5.11
MAP09 – Lunar Facility Zone by FuriousFox – 7.50
MAP10 – Thunder Citadel Zone by Mystic – 7.50
MAP11 – Verdant Valley Zone by Shuffle – 5.88
MAP12 – Winter Wonderland Zone by Snort – 3.89
MAP13 – Winter Valley Zone by Some guy – 7.56
MAP14 – Barrel Barrage Zone by Blue Blur – 4.11
MAP15 – Ruined Fortress Zone by SRB2-Playah – 7.33
MAP16 – Fusion Reef Zone by a441/SSNTails – 6.14
MAP17 – Emerald Beach Zone by Senku Niola – 4.38
MAP18 – Illustrion Zone by JTE – 7.00
MAP19 – Green Patch Zone by Linkman90 – 5.38
MAP20 – Colorpool Arena by Ex_Sonic – 5.43
MAP21 – Ex Arena by Ex_Sonic – 5.75
MAP22 – Space Fight Zone by Some guy – 6.00
MAP23 – MI by Some guy – 1.11
Links