Official Level Design Contests of 2003
From SRB2 Wiki
September
Although not the first OLDC, the September 2003 contest is the earliest one on record. The SRB2 Message Board crashed in October 2003, while voting for this contest was already in progress. No backups of the message board could be recovered, causing the records of all earlier contests to be lost. When the message board was relaunched in November, voting for this contest was restarted from scratch.
Match division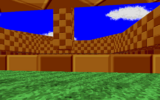 MAP01 - Flame Valley Zone by a441 - 6.33
MAP02 - Loopy Tunnel Zone by a441 - 8.33
MAP03 - Jasons Base Zone by JTE - 6.75
MAP04 - Sky Walkways Zone by a441 - 7.00
MAP05 - Sacred Realm Zone by SSC - 4.00
Links
November
Because of the aforementioned message board outage, the October 2003 contest could not be held. The November 2003 contest was the first one to be set up on the new message board.
Match division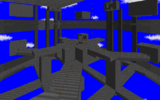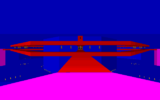 MAP01 - Nightmare Ring Zone by Mystic - 7.75
MAP02 - Food Fight Zone by Kristos - 5.40
MAP03 - Skyway Zone by Tets - 7.25
MAP04 - Techno Ruins by Digiku - 7.25
MAP05 - Sky High Zone by Eric` - 1.00
MAP06 - Dark Sewer Zone by NeoGenGamer/a441 - 7.00
MAP07 - Nocturnal Clash Zone by FuriousFox - 5.40
MAP08 - Rainbow Stadium Zone by a441 - 7.75
MAP09 - Tranquility Valley Zone by Digiku - 6.25
MAP10 - Green Hills Zone by Shadow - 4.50
Links
December
After several contests for Match mode, Mystic introduced a new format: The gametype for the contest was to change each month, rotating between Single Player, Match and CTF. Thus, this was the first contest for Single Player maps. However, previous concerns that Single Player maps might be too complex to make in a month's time were justified when only three maps were submitted. As a result, the plan was called off and the OLDC reverted to only Match levels. A division for Single Player levels would later be re-introduced in 2005, while CTF maps would not start to appear in the OLDC until 2006. A revamped version of Poisoned Paradise Zone later appeared in Tets' level pack Blue Heaven under the name Metal Wasteland Zone Act 1.
Single Player division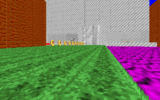 Mine Maze Zone by lostgamemaker - 3.25
Poisoned Paradise Zone by Tets - 7.43
Shrouded Terminal Zone by FuriousFox - 5.38
Links