Official Level Design Contests of 2014
May/June
Host: Mystic
Then-current SRB2 version: v2.1.8
This was the first contest since v2.1's release, and also the first contest after the suspension of the OLDC in 2012. This sparked renewed activity from mappers, leading to a fairly large and high-quality Single Player division. The top four maps all received significant acclaim, and even the lower-ranking ones were generally considered to be solid.
One of the maps, Sand Valley Zone, had been mostly made during v2.0, but had been withheld until v2.1 because it made extensive use of quicksand – v2.1 included changes to the quicksand physics that made the map much more comfortable to play. Sand Valley Zone was generally well-received, although it was criticized for its enemy placement, specifically the use of Detons. Seraphic Skylands Zone was originally started in early 2011 and had been in on-and-off development for three years. Upon release, it was enthusiastically received, comfortably securing the first place despite strong competition. It was praised for its detailed graphics and fluid gameplay, although a few voters criticized it for intense lag in some sections and the basic nature of much of its platforming. sphere continued working on the map and later released an expanded version to the Releases section of the SRB2 Message Board.
Glacier Gear Zone, which was only the second map made by its author, won second place to high acclaim. It was praised for its diverse and creative use of gimmicks, including THZ slime, bouncy electrical panels that short out in water and turn into a hazard, and a laser-shooting penguin enemy. Clock Towers Zone was the first OLDC entry to make extensive use of Lua scripting, which had been added in v2.1. It was designed to showcase the Axis2D script, an extension of 2D mode in which the 2D path can curve like a NiGHTS track and branch off into separate sub-paths. While much of the acclaim was due to the innovative scripting, the level was well-received in its own right. As a side note, neither of these maps load properly in versions past v2.1.8; some of Glacier Gear Zone's bounce pads do not work, while Clock Towers Zone crashes shortly after loading. Both entries later received separate releases on the SRB2MB that fixed these issues, along with other minor tweaks.
The multiplayer divisions had much fewer entries and received comparatively little attention. Climate Chaos Zone, which featured a periodically changing environment, won the Match division, beating Moonlit Precipice Zone by only a single vote. The third Match entry, Crystal Coast Zone, was the first map in the new voting system to receive zero points, indicating that every voter had ranked it last. Techno Laser 4 was the fourth attempt by the author to base a CTF map around a mechanic that shrinks players, but like previous iterations, it got mixed reviews.
Single Player division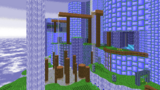 Seraphic Skylands Zone by sphere – 424
Glacier Gear Zone by toaster – 376
Clock Towers Zone by fickleheart/Varren – 345
Sand Valley Zone by Chrome – 334
Sacred Woodland by HAPPYFOX – 180
Floral Road Zone, Act 1 by "Lat'" – 176
Midnight Caves Zone by Chaobrother – 124
Egg Outposts Zone by Tyrannic – 100
Emerald Lake Zone, Act 2 by glaber – 65
Match division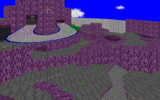 MAPN2 – Climate Chaos Zone by DrTapeworm – 32
MAPN1 – Moonlit Precipice Zone by Knux576 – 31
MAPN0 – Crystal Coast Zone by Steel Titanium – 0
Capture the Flag division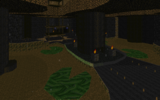 MAPG2 – Forbidden Woods Zone by the cyan – 67
MAPG4 – Techno Laser 4 by CoatRack – 61
MAPG1 – Quicksand Caverns Zone by fickleheart – 48
MAPG0 – Old Sport Zone Act 1922: New Money vs Old Money by Jellybones/Eblo – 40
MAPG3 – Wtf? Ctf by Root/CyanFox – 4
Links
July/August
Host: Mystic
Then-current SRB2 version: v2.1.11
Several of the maps in the Single Player division were fairly polarizing. Each of first three maps was placed first by a significant portion of the voters, with Gravity Garden Zone eventually winning mainly because it had few low votes. Both Cloud Convoy Zone and Quickman were notable for using Lua scripting to drastically change SRB2's gameplay style: Quickman was a Megaman-style total conversion, which was panned by many because of cheap difficulty and unintuitive controls. A sequel released in the January/February 2015 OLDC addressed these issues and was more positively received, winning its division. Cloud Convoy Zone was an autoscrolling map in which the player rides on top of a plane, similar to Sky Chase Zone from Sonic 2, but in 3D. It received mostly positive reviews, but was criticized by some for a poor camera, which made it difficult to judge depth. Both levels included custom bosses, the first ones to be featured in a v2.1 contest.
Koopa Garrison Zone was the sequel to SRB2's Mario-themed level, Pipe Towers Zone, this time focusing on the "Bowser's Castle" trope from the original Mario games. Gravity Garden Zone's theme originated from an aborted attempt to do a community-wide collaboration on a Single Player level pack. It was supposed to be the first zone of the pack, utilizing reverse gravity in a much more relaxed and easy environment than Egg Rock Zone. While the original map was never made, DrTapeworm used the concept for his own map. Development on Phantom Gadget Zone had started before the release of v2.1. The version included in this contest was incomplete and ended midway through the level. It was moderately well-received but criticized for its cheap enemy placement and the extreme darkness in some sections.
The multiplayer divisions fared rather poorly this contest, with only five entries between Match and CTF, none of which were considered to be very good. Collapsing Cavern Zone was an attempt to create a Match map that changes its terrain over time, but it was generally regarded as a poor implementation of the concept.
Single Player division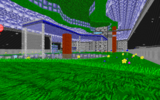 Gravity Garden Zone by DrTapeworm – 219
Koopa Garrison Zone by Fawfulfan – 202
Cloud Convoy Zone by toaster – 170
Phantom Gadget Zone by CoatRack – 137
Quickman by Zipper – 103
Shadow Castle Zone by Yacker/MudkipYeah! – 67
Autumn Valley Zone by Root – 27
Match division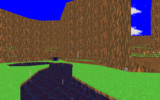 MAPN0 – Fountain Hills Zone by blahblahbal – 22
MAPN2 – Collapsing Cavern Zone by Fawfulfan – 20
MAPN1 – Volcanic Cliffs Zone by BlasterGuy – 6
Capture the Flag division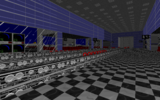 MAPG0 – Canceled Flight Zone by Fawfulfan – 14
MAPG1 – Snowy Fortress Zone by BlasterGuy – 2
Links
September/October
Host: Mystic
Then-current SRB2 version: v2.1.11
Voting in this contest was unusually uniform: In the Single Player and Match division, the vast majority of voters ranked all maps in the same order. Only the CTF division saw some variation, with Eggflagsion occasionally being placed first. However, because Evilflower Zone was a collaboration between a record number of six authors, five of whom voted, it managed to win with a comfortable margin. This prompted a change in the rules for all future contests: Collaborators can now only submit one shared vote in the affected division. Had this rule already existed in this contest, Evilflower Zone would still have won with a margin of one vote.
The Single Player division was considered to be of high quality. Even the last-placed map, Mud Mines Zone Act 1, was generally considered to be no worse than average. Haunted Heights Zone, a Halloween-themed map, was enthusiastically received. It was praised in particular for its creative use of gimmicks, including vertically moving conveyor belts, maces and intermittently disappearing platforms, and for featuring many custom resources, including custom enemies, custom textures and custom scenery items. An expanded version of the level was added to v2.2 as a bonus stage. Ring Valley Zone was a level in which the player has to open doors with collected rings to progress through the stage. Its author made it mostly to practice visual design, but it also featured several Lua scripts, including a custom boss based on the Green Hill Zone boss from Sonic 1.
sphere won a division for the thirteenth and fourteenth time in this contest, tying with Blade and CoatRack for the most OLDC wins. DrTapeworm submitted his third consecutive winning map, and has so far won with every entry.
The November/December contest was canceled due to a lack of entries, making this the last OLDC of 2014.
Single Player division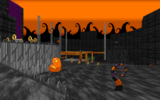 Haunted Heights Zone by DrTapeworm – 66
Ring Valley Zone by fickleheart – 40
Mud Mines Zone Act 1 by "Lat'"/Ors – 2
Match division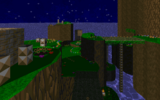 MAPN1 – Moonlit Island Zone by sphere – 30
MAPN0 – Dark Mansion Zone by BlasterGuy – 15
MAPN2 – Burning Oak Zone by Brawl – 3
Capture the Flag division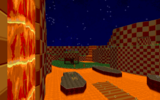 MAPG1 – Evilflower Zone by Zipper/MascaraSnake/Badz/sphere/fickleheart/r543 – 23
MAPG2 – Eggflagsion by CoatRack – 17
MAPG0 – Industrial Starlight Zone by BlasterGuy – 2
Links