Celestial Sanctuary Zone
This article or section is outdated and has not been updated to reflect the release of SRB2 v2.2.

Please help the Wiki by correcting or removing any misinformation, as well as adding any new information to the page.
| | |
| --- | --- |
| | This article or section is incomplete. It doesn't have all of the necessary core information on this topic. Please help the SRB2 Wiki by finishing this article. |

MAPM9, Celestial Sanctuary Zone, is the tenth Match level in Sonic Robo Blast 2 v2.2. It takes place in an AGZ-themed sky temple. This stage was originally entered in the November/December 2010 OLDC, where it placed second with a score of 7.00.
Layout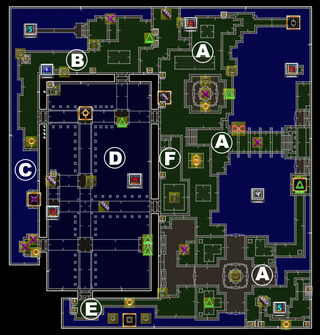 Points of interest
Technical data
 

Level header

Level M9
LevelName = Celestial Sanctuary
Music = AGZ
TypeOfLevel = Match,Tag
SelectHeading = Standard
NextLevel = MA
SkyNum = 40

Level name

MAPM9 – Celestial Sanctuary Zone

Type of level

Match, Tag

Music

AGZ – Aerial Garden Zone

Sky number

SKY40 – Aerial Garden Zone

Next level

MAPMA – Frost Columns Zone