Tidal Palace Zone
Jump to navigation
Jump to search
This article or section is outdated and has not been updated to reflect the release of SRB2 v2.2.

Please help the Wiki by correcting or removing any misinformation, as well as adding any new information to the page.

MAPM2, Tidal Palace Zone, is the third Match level in Sonic Robo Blast 2 v2.2. It takes place in a cavernous and partially overgrown palace filled with water that rises and falls every 45 seconds. This forces players to grab air at least once every time the water is up to survive. Because it is such a large and complex stage and because drowning (and its 50 point penalty) is a constant danger, this is a particularly slow-scoring map unless there are a lot of players.
Layout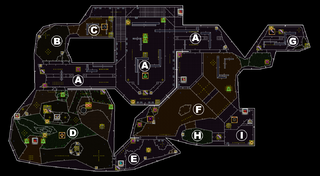 Points of interest
Weapon rings
Monitors
Tails/Knuckles areas
Technical data
 

Level header

LEVEL M2
LevelName = Tidal Palace
Music = DSZ2
TypeOfLevel = Match,Tag
SelectHeading = Standard
NextLevel = M3
SkyNum = 7

Level name

MAPM2 – Tidal Palace Zone

Type of level

Match, Tag

Music

DSZ2 – Deep Sea Zone Act 2

Sky number

SKY7 – Deep Sea Zone (Old)

Next level

MAPM3 – Thunder Citadel Zone