Linedef type 480
Jump to navigation
Jump to search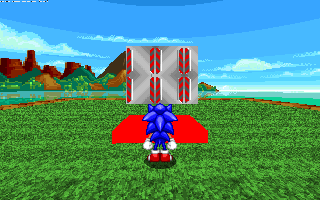 Linedef type 480, PolyObject – Door Slide, is a type of linedef executor which, when triggered, makes a specified PolyObject slide, wait, then slide back. This is useful for making PolyObjects behave like a sliding door.
Setup
This linedef should be given a tag corresponding to the ID of the wanted PolyObject. The angle of the linedef indicates the direction of the PolyObject's movement. The linedef's front texture X offset determines the speed of the PolyObject's movement (one fracunit of offset equals 0.125 fracunits per tic). The linedef's front side texture Y offset determines the distance of the PolyObject's movement in fracunits.
If the linedef has a back side, the linedef's back texture X offset determines how long the PolyObject will wait before going back, measured in tics. If the linedef doesn't have a back side, this defaults to 0 tics.
 

Linedef special info

Linedef tag

PolyObject's ID

Linedef direction

Direction of movement

Front texture X offset

Speed (1 FU/8 tics per offset unit)

Front texture Y offset

Distance to move

Back texture X offset

Time to wait before moving back (in tics)
Sample
Example file: ex_ld480_polyobject_doorslide.wad (MAP01)
How to use
You may load this file into your favorite map editor, such as Zone Builder. Select MAP01 as the map to load.
You may also load this file in the game:

Save ex_ld480_polyobject_doorslide.wad into the addons folder of your SRB2 directory.
Start SRB2, go to the Addons menu, and then select ex_ld480_polyobject_doorslide.wad.
Start the game in Single Player mode.
Press the Console button (~), and type in the command MAP MAP01 to access the example map.

When you load this file in the game, it replaces Greenflower Zone Act 1.
---