Linedef type 491
Jump to navigation
Jump to search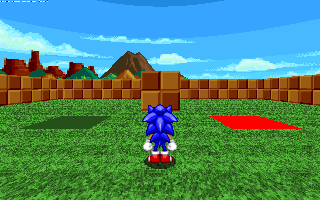 Linedef type 491, PolyObject – Set Translucency, is a type of linedef executor which, when triggered, adjusts the translucency of a specified PolyObject.
Setup
This linedef should be given a tag corresponding to the ID of the wanted PolyObject. The translucency is set by the front texture X offset of the control linedef or, if it is 0, the floor height of the control sector. There are 11 possible levels of translucency, ranging from 0 (opaque) to 10 (invisible). If Flag [4] / Lower Unpegged is set, the translucency level is specified directly in the front X offset or floor height. Otherwise, it is specified in multiples of 100, as shown by the table below:
Value
Translucency
Without Lower Unpegged
With Lower Unpegged
0–99, or below 0
0 and below
0% (completely opaque)
100–199
1
10%
200–299
2
20%
300–399
3
30%
400–499
4
40%
500–599
5
50%
600–699
6
60%
700–799
7
70%
800–899
8
80%
900–999
9
90%
1000 and above
10 and above
100% (completely invisible)
Note that although 0 is a legal translucency value, if the front X offset is set to 0, the game will use the control sector floor height instead. In this case, make sure the floor height is also 0.
If Flag [8] / Peg Midtexture / Effect 3 is set, the supplied translucency value is added to the PolyObject's current translucency instead of replacing it. In this case, negative values can be used to reduce the PolyObject's translucency.
 

Linedef special info

Linedef tag

PolyObject's ID

Floor height

Translucency (if front texture X offset is 0)

Front texture X offset

Translucency (0 is opaque, 1000 invisible)

Linedef flags

[4] Lower Unpegged: Translucency level is supplied directly (0 is opaque, 10 invisible)
[8] Peg Midtexture / Effect 3: Add specified translucency to current value
Sample
Example file: ex_ld491_polyobject_settranslucency.wad (MAP01)
How to use
You may load this file into your favorite map editor, such as Zone Builder. Select MAP01 as the map to load.
You may also load this file in the game:

Save ex_ld491_polyobject_settranslucency.wad into the addons folder of your SRB2 directory.
Start SRB2, go to the Addons menu, and then select ex_ld491_polyobject_settranslucency.wad.
Start the game in Single Player mode.
Press the Console button (~), and type in the command MAP MAP01 to access the example map.

When you load this file in the game, it replaces Greenflower Zone Act 1.
---